Scared To Enter Chinese Restaurants? Don't Speak The Language?
2016-09-25 Spoonhunt
Have you ever gone out to a restaurant in China and had no idea what was on the menu or how to even order?
Or maybe you were too scared to go to a restaurant because you weren't confident in your Chinese?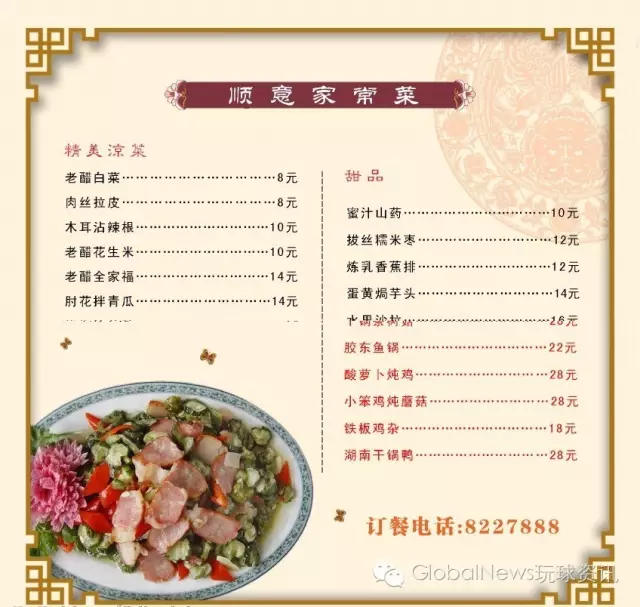 Dining out at restaurants anywhere in China just got a whole lot easier! There's a brand new app that solves all the problems you might come across when eating at a restaurant in China.
The answer is SPOONHUNT.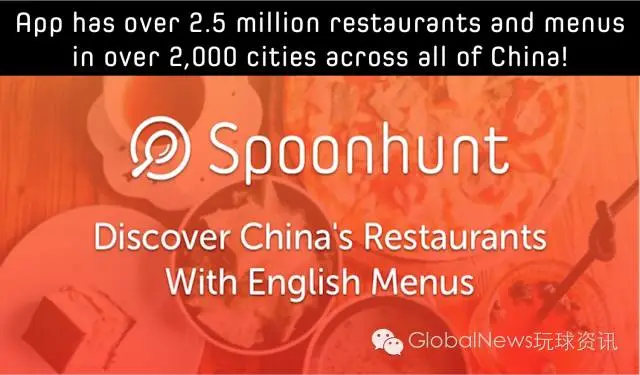 SPOONHUNT is an app that helps you find translated menus of all types of restaurants in every city in China. Their menus have English and Chinese names, pictures and prices to help you make your order. You can search through millions of restaurants by location, restaurant name, cuisine type or food.
Whether you're travelling, visiting, or living in China, feel comfortable dining out anywhere in China with SPOONHUNT'S accurate restaurant information, taxi cards, bilingual menus and an ordering feature to tell the waiter what you want to eat. No Chinese language skills required!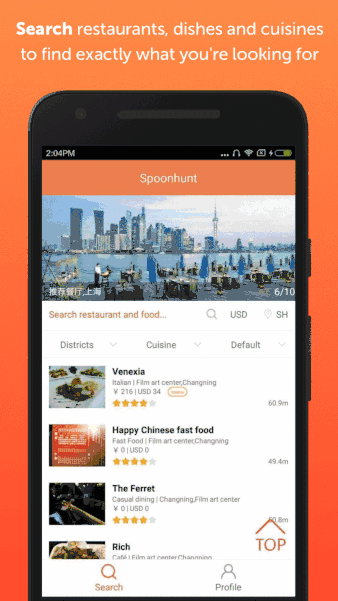 SPOONHUNT has a ton of other features to help you navigate the Chinese dining scene. You can instantly translate any special requests you have for the order, for example you could tell the waiter "I'm allergic to peanuts." You can add your favorite menu items to a restaurant and review the places you've been. You can save restaurants to your favorites list for later! The Android version even features driving, walking or public transportation directions to the restaurant.
Check out the 30 second demo video:

Want to get the APP for Android or iPhone? Long press the QR below! You can also click "Read More" below.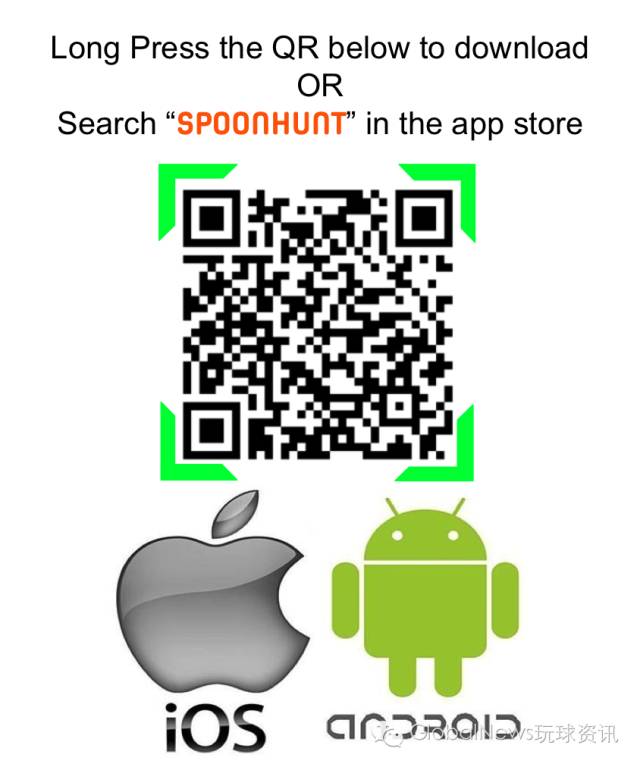 SPOONHUNT also has a WeChat account you can follow where they send out weekly articles about Chinese food culture and fun dishes to try. WeChat ID: Spoonhunt