Key Findings (中国朋友, 你可以直接看最后的图片)
Keyword filtering on WeChat is only enabled for users with accounts registered to mainland China phone numbers, and persists even if these users later link the account to an International number.
Keyword censorship is no longer transparent. Now censorship of chat messages happens without any user notice.
More keywords are blocked on group chat
Keyword censorship is dynamic. Some keywords that triggered censorship in our original tests were later found to be permissible in later tests.  Some newfound censored keywords appear to have been added in response to current news events.
GLOBALNEWS FINDINGS WHILE WRITING THIS:1) Tibet was the most sensitive topic with any Chinese characters used, even seperated by _, wouldn't let us transmit. The other triggers were: Jasmine Revolution and Falun Gong.

Introduction
We found that keyword filtering is enabled on WeChat for users with accounts registered to mainland China phone numbers. Differentiating content access based on user registration seemingly creates a "one app, two systems" model of censorship.
We used a sample of keywords found blocked on other apps used in China and systematically tested that sample in two modes: one-to-one chat and group chat. We found a greater number of keywords blocked on group chat compared to one-to-one chat, which suggests that communications on group chat are specifically targeted, potentially because group chats can reach a larger number of users.
Figure 1: Screenshots from media reports show international users experiencing keyword censorship on WeChat.
In 2015, WeChat introduced a temporary feature to commemorate Martin Luther King Day in the United States. If users typed "civil rights" into the chat window, animated American flag emojis would rain down on the screen (see Figure 2). This feature was only intended for users based in the U.S., but was accidentally enabled for China-based users. Tencent was criticized in China for the mistake, quickly disabled the feature for China based users, and issued a statement: "WeChat's path to internationalization isn't easy… We will try even harder!".
These incidents demonstrate the balancing act Chinese tech companies must perform, as they attempt to grow outside of China while staying within the lines of domestic regulations.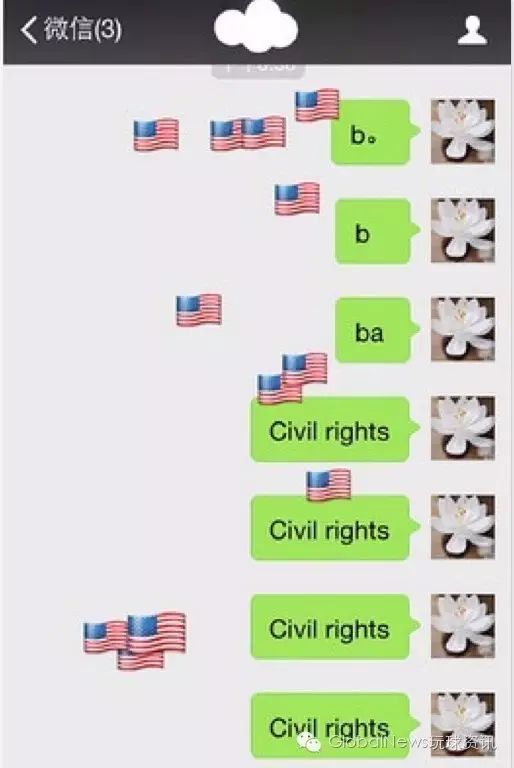 Figure 2: Screenshot of animated American flags raining down on the screen when WeChat users typed "civil rights" into the chat window.
How WeChat Censors Keywords
If your message contains a keyword from the list then the message is not sent. In a server-side implementation the rules to perform censorship are on a remote server. When a message is sent, it passes through the server that checks if banned keywords are present and, if detected, blocks the message.
Previous Examples of WeChat Keyword Censorship
In December 2013, we ran a similar test using an account registered to a mainland China phone number while on a Canadian network. Again, our test found that the keyword Falun Gong was being filtered but 南方周末 (Southern Weekend) was not. Figure 3 shows screenshots from our two rounds of testing in 2013.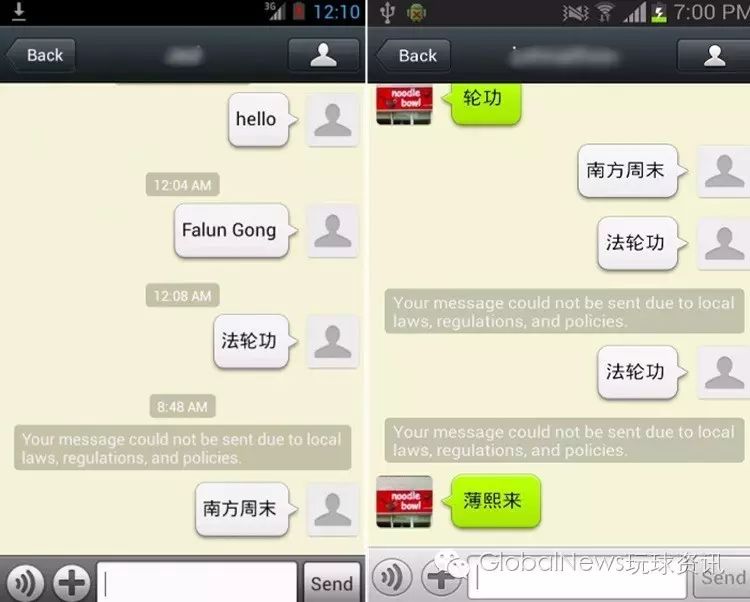 WeChat Public Account Censorship
In 2012, WeChat introduced a Public Accounts platform (微信公众平台), which allows individuals and companies to publish short blog posts to which other users can subscribe.
In a previous Citizen Lab report, Jason Q. Ng provided the first attempt at systematically identifying what is censored on the Public Account platform by downloading over 36,000 unique public account posts between June 2014 and March 2015, monitoring them over time and tracking whether they were deleted, distinguishing between posts that the system reports were deleted by the user or posts that the system acknowledges were censored by WeChat.
【YEA THEY DELETED GLOBALNEWS1, AND THAT WASN'T EVEN IN CHINESE!]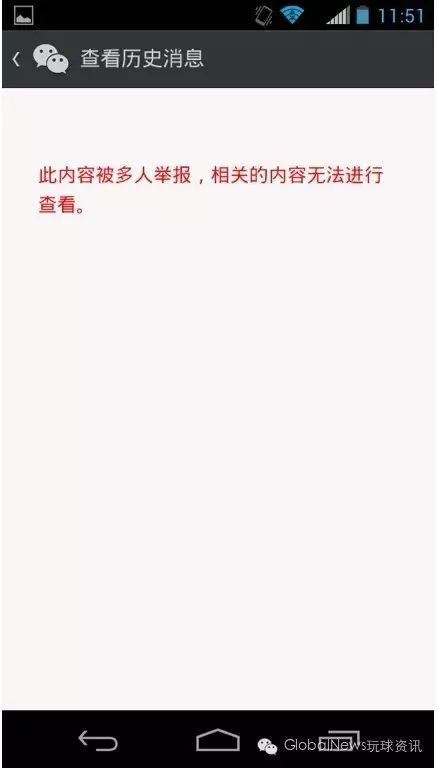 Figure 4: The warning message presented when a user accesses a censored WeChat Public Post reads, "The content has been reported by multiple people. Relevant content cannot be viewed." (THIS POST MAY SOON JOIN THE LIST)
Tracking Censorship on WeChat
We registered four accounts for testing purposes: two registered to mainland China phone numbers, one to a Canadian phone number, and one to a U.S. phone number. We then conducted sample testing using keywords we had previously extracted from other applications used in China that implement client-side keyword filtering.
One-To-One Chat Censorship
In June 2016, we tested 26,821 keywords from our keyword sample using two accounts registered to mainland China phone numbers on a Canadian network. Out of our sample, only "Falun Gong in simplified Chinese characters) and  "Falun Gong" in traditional Chinese characters were filtered (see Figure 5).
Figure 5: Evidence of censorship in WeChat's one-to-one chat feature. The users cannot send or receive the message with the keyword (Falun Gong). No indication is provided to either user that the message has been blocked. This phrase was also banned in GlobalNews testing (trying to send this article).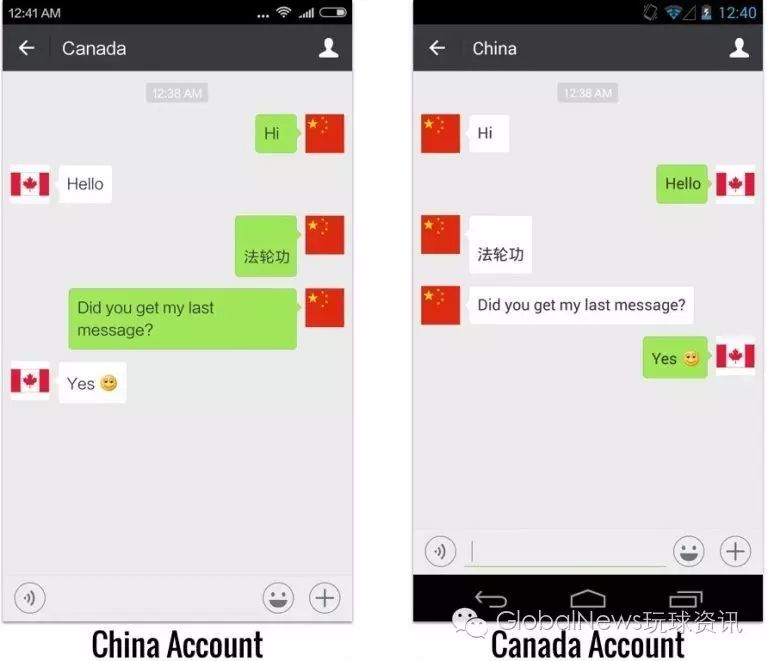 Group Chat Censorship
In July 2016, we tested the same 26,821 keywords on group chat using four accounts (two registered to China numbers, one to U.S., and one to Canada). For these tests, we used the China accounts as the designated message sender.
Our testing quickly found numerous instances in which combinations of keywords would trigger blocking but if the same keywords were sent individually they would not be blocked. Figure 7 shows an example of this blocking. When the user with a China account sends a message with the keywords "六_四" (six four),  "学生" (student), and "民_主_运_动" (democracy movement), the message is blocked, but if these keywords are sent individually the message goes through.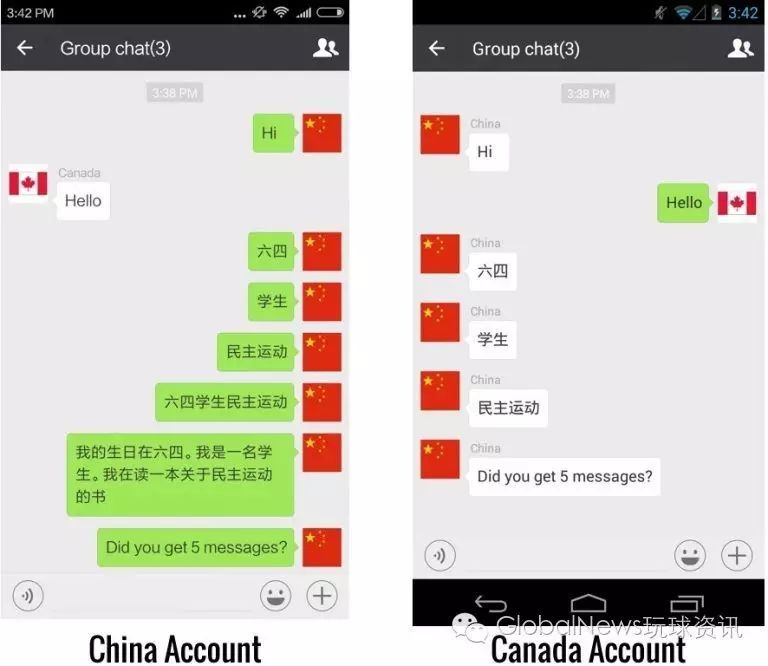 If the keywords are sent individually they are received.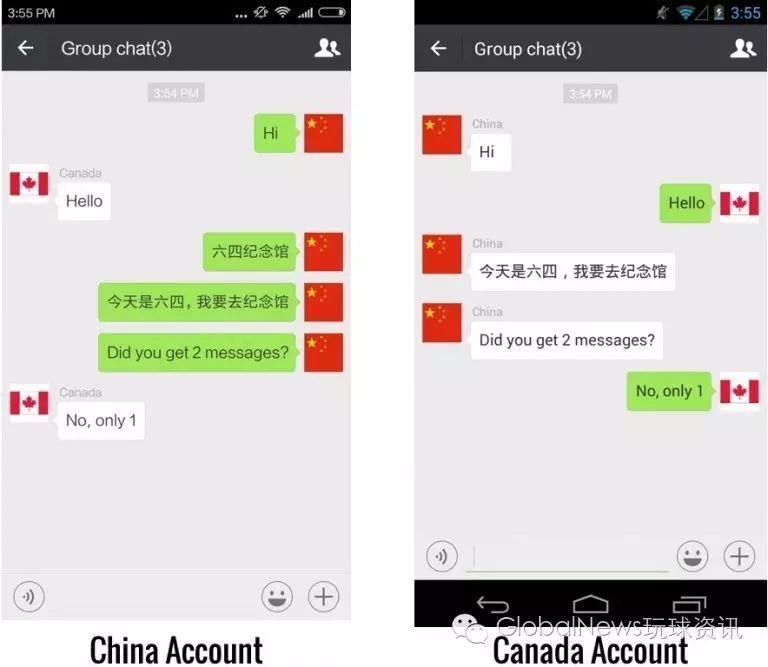 Censored Keyword Content
Out of our keyword sample we found 174 keywords that trigger censorship. These keywords include 95 keyword phrases and 79 keyword combinations.  Table 1 shows the distribution of languages and keyword types.
| | | |
| --- | --- | --- |
| Language | Keyword Combo | Keyword Phrase |
| Simplified Chinese | 60 | 79 |
| Traditional Chinese | 17 | 11 |
| Uyghur | 1 | 5 |
| English | 1 | 0 |
Table 1: The number of blocked keywords in different languages per keyword type.
Figure 9 shows the distribution of the themes and categories.
We describe each theme in detail below:
1. Event
The Event theme includes keywords that reference 6 distinct events. The highest percentage of Event keywords and blocked keywords overall were related to Tiananmen Square Massacre, which remains one of the most taboo events in China
Other event related categories had single keyword references. Events include corruption cases featuring high profile leaders such as Bo Xilai (我_的最后_陈_述 _薄_熙_来, "My last statement Bo Xilai"), and references to pro-democracy movements in China "Jasmine Revolution").
Other keywords referenced more obscure events. In November 2015,  a popular online travel show, "On The Road" was banned in China after an episode in which the hosts visited Kurdish fighters in northern Iraq and flew a drone that filmed ISIS military positions in neighbouring Syria. The hosts claimed the footage was shared with the French Air Force who used it to target bombing raids. Media reports claim the show may have been banned over concern that it could incite retaliation from ISIS. We found the keyword "Hold Fast Kobane Syria" (坚_守_科_巴_尼 叙_利_亚) blocked on WeChat, which is the title of the episode that led to the show being banned.
2. People
Keywords in the People theme are all references to officials in the Communist Party of China, including 14 keyword combinations and 7 keyword phrases.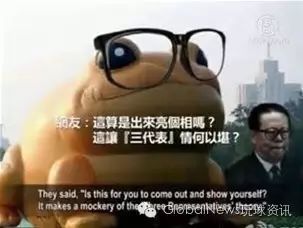 Keywords included derogatory references to leaders such as "Jiang Toad" (江_蛤_蟆), which is a meme started by Chinese netizens likening the appearance of former Chinese President Jiang Zemin to a toad. Another example uses a combination of keywords (习_包_子) "Steamed Bun Xi" and (习特_勒) "Xi-tler" that reference two nicknames for current Chinese President Xi Jinping. The word steamed bun (包子) is used to refer to Xi following the circulation of a photo showing him ordering lunch at a steamed bun shop that was subsequently criticized as a political show. The second nickname is a comparison of Xi to Adolf Hitler. Recently, a Chinese activist was detained by police when he shared plans to wear a t-shirt with "Xi-tler" and  "习_包_子" on it.
Other keywords reference rumors including the false claim that Jiang Zemin had died (江_泽_民_ 死_了, "Jiang Zemin Died") and allegationsthat Bo Xilai and Zhou Yongkang were planning a coup against President Xi (周_永_康 _薄_熙_来 政_变, "Zhou Yongkang Bo Xilai Coup").
3. Political
Categories in the Political theme cover a range of issues including criticism of the CPC, democracy movements, religious groups, and ethnic minority groups. The theme includes 12 keyword combinations and 39 keyword phrases.
Keywords criticizing the CPC include general statements (overthrow the Chinese Communist Party") and references to the Tuidang movement started by the religious group Falun Gong in the early 2000s, which criticises the party and encourages members to withdraw from it ("Nine commentaries on the Communist Party").
The government of China maintains tight control over news media especially those owned and operated by foreign organizations. Blocked keywords include names of news organizations that operate outside of China and critically report on political affairs including Epoch Times, Radio Free Asia, and Duowei News.
The government also extends strict regulations to the book publishing industry, pushing dissident and tabloid authors to Hong Kong and Taiwan to publish on sensitive topics. Blocked keywords include titles of banned books on alleged power struggles in the CPC and general political gossip (e.g., 十_九_大_争_夺_战, "19th Party Congress Power Fight") and combinations of keywords (e.g., 老江 [+] 气_杀_习_大_大/老_江 [+] 氣_殺_習_大_大, "Old Jiang is More Fierce Than Uncle Xi").
On WeChat, we identify four blocked Tibet-related keywords including references to the Tibetan independence movement ("Free Tibet") and a Tibetan rights group "Tibetan Youth Congress"). These keywords are noteworthy given the incidents of Tibetans being arrested by Chinese authorities for sharing Tibet-related content on WeChat.
We also found references to Uyghur-related issues. These keywords are in the Uyghur language in both Arabic and Roman script. All of the keywords were related to Islam and generally encourage devotion and sacrifice to the faith (e.g.,  ئ  .اللا . ھ  .يو.  لىدا "for the sake of Allah", د ى . ن ئى .  سلام يو  .لۋاس "faith is Islam").
Keyword Censorship Updates
Based on new events, we performed multiple informal keyword tests following our two periods of systematic testing and found new keywords blocked in response to these events.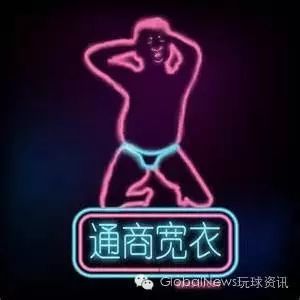 In August 2016, residents of Lianyungang in China's north eastern Jiangsu province gathered to protest over rumors that their city is a planned site of a nuclear power plant developed by France and China. On August 17, 2016, we found the following keyword combination blocked  on group chat: "15日_实_行" (15 day carry out) [+] "全_市_大_罢工" (City-wide strike) [+] "灌_云" (Guanyun) [+] "连_云_港" (Lianyungang). When we checked this keyword combination again in November 2016, it was no longer blocked.
From September 4 to 5, 2016, the 11th meeting of the G20 was held in Hangzhou, China. In President Xi Jinping's opening speech he made a gaffe accidentally saying "reduce taxes and make roads easy [to travel on], facilitate commerce, and loosen clothing" (轻_关_易_道,通_商_宽_衣) when he should have said "reduce taxes and make roads easy [to travel on], facilitate commerce and be lenient to farmers" (轻_关_易_道,通_商_宽_农). This slip of the tongue was clearly embarrassing for Xi. State propaganda departments issued orders to media and technology groups to censor references to the gaffe and keywords related to the incident have been found blocked on live streaming apps.
On September 6 2016, we found that the keyword "通_商_宽_衣" ("Facilitate Commerce and Loosen Clothing") was blocked on both one-to-one chat and group chat (see Figure 10). As of November 25 2016, this keyword remains blocked on both chat modes.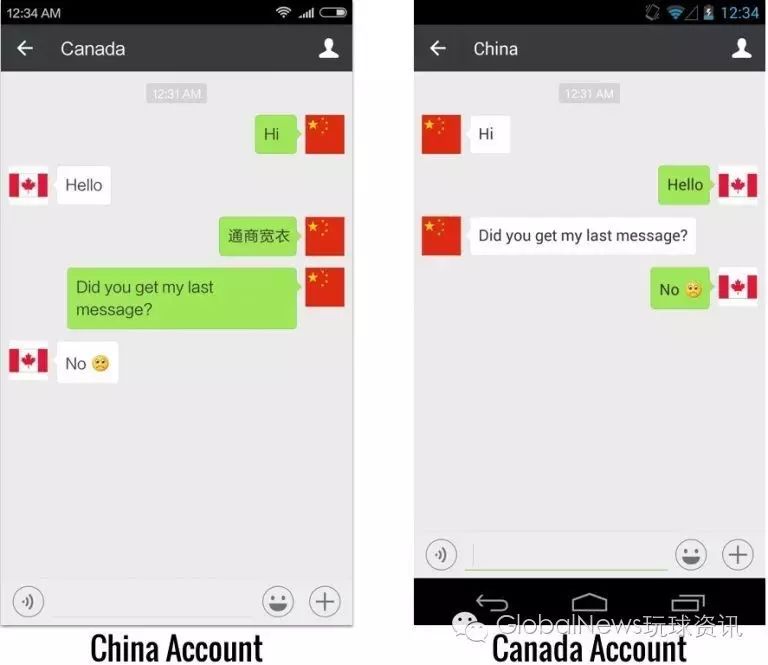 Figure 10: The user on the left with a China account attempts to send "通_商_宽_衣" in a one-to-one chat to an International account and is blocked.
From October 24 to 27 2016, the Sixth Plenum of the 18th Communist Party of China Congress was held in Beijing. During this party meeting, Chinese President Xi Jinping received a status lift when the Communist Party gave him the title of "core" leader. It has been over a decade since the title has been used and was only previously given to three leaders: Mao Zedong, Deng Xiaoping, and Jiang Zemin. On November 25, 2016, we found the keyword "习_核_心" (Xi Core) blocked on group chat.
URL Filtering
In our initial testing, we observed that if certain websites are accessed directly via WeChat's internal browser, a warning message is returned.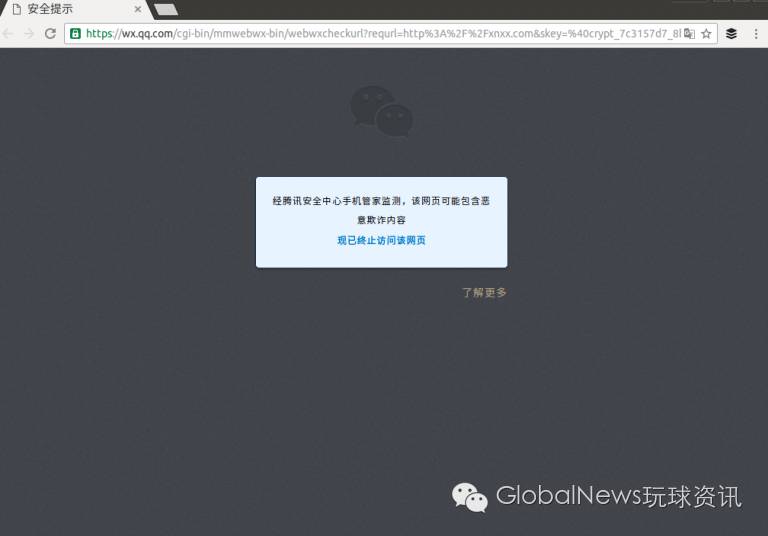 Figure 13 shows an example of a website blocked (n_dtv.com) on a China account, being accessible from an international account.
The results of this categorization show that the majority of the websites (76%) blocked only on China accounts are related to online gambling (see Figure 14). The second largest category (20%) was news and media websites, which include Falun Gong supported media (e.g., nd—tv.com), websites reporting on human rights issues in China (e.g., pe_acehall.com), and the website of the International Consortium of Investigative Journalists (ic_ij.org) which reported on the Panama Papers.

Conclusion
Internet filtering is practiced by states around the world (including both authoritarian and democratic regimes), potentially leading to what has been described as  a "territorialization" of the network. As companies push to grow products internationally, pressures from governments to remove content or provide user data are inevitable, as demonstrated by the requests documented in annual corporate transparency reports.
The challenge that WeChat faces is the inverse. Tencent is one of China's biggest tech companies and WeChat is one of the most popular apps in the country. Expanding beyond China and finding wider success means WeChat must maintain its user base at home (while staying within regulatory boundaries) and also present a compelling experience to attract international users. In response to this situation, WeChat has seemingly created a "One App, Two Systems" model for censorship.
BONUS: The FULL LIST of BANNED WORDS from CitizenLab.org:
(Credit to: https://citizenlab.org/2016/11/wechat-china-censorship-one-app-two-systems/)