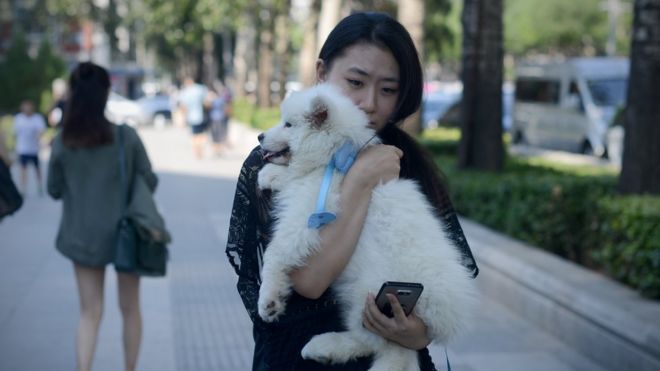 Last December, a video of what appeared to be the unbridled joy of a dog the moment he was adopted from an animal shelter quickly went viral around the world. It has now reached China and unleashed a torrent of emotion online, with users sharing their experiences of loneliness and feeling rejected.
The video, posted on Facebook in December 2015 by the Carson Animal Care Centre in California, focuses on the story of Benny, a dog who waited for weeks to be adopted and who would have been put down if he failed to find a home.
His animated reaction, jumping for joy, tail wagging, as he is finally led out of the centre to life with a loving family, had not been seen in China until this week because Facebook and YouTube, where the video was also posted, are blocked.
Then Zha Shushu, a social media user with four million followers on the popular Sina Weibo microblog, posted the video online, with added Chinese captions of what he thought the dog might say.